Architecture is art and science
Architecture is art and science of designing buildings and other physical structures. A wider definition often includes the design of the total built environment from the macro level of town planning, urban design, and landscape architecture to the micro level of construction details and, sometimes, furniture.
Architects study and intern (apprentice) in their field for many years to become qualified to serve their clients. To become licensed professionals, they are required to earn their master's degree, complete 3,740 hours of work in six specified areas of practice, then successfully complete 6 rigorous exams. Only then are they permitted to call themselves an "architect."
A team of professionals with diverse skills and passions
A successful architecture firm is a team of professionals with diverse skills and passions. Some of our team members are experts at project management—ensuring big picture project goals are accomplished within budget and schedule expectations. Others thrive on the art of design and graphics. Still others love digging into the details of a project, researching the technical elements of how a building needs to be put together. And several members of the team are veterans at project communication—whether in small-group conversations or larger community engagement processes.
This is the value you get when you hire an architect.
Architects design, research, and advocate for you from beginning to end -- and beyond. Beginning with big picture visioning and predesign, we will guide you through the process of completing a building project that brings your vision to reality.
Predesign
Predesign is the critical first step in any design process. It creates the framework for the whole project to proceeds. Whether you're looking to plan a large facility or renovating a small portion of your building, taking the time for a predesign will give you a building project that delivers maximum value for building users, optimum flexibility for future changes in building needs, and higher return on investment.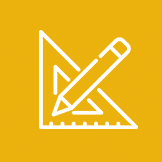 Design
At this stage, we have completed the Predesign and share a vision for your project. Now the team expands to include engineers and consultants needed to meet your specific needs. They will be brought up to speed so that they also understand and share the project vision. At this critical stage of your project our ability to listen, communicate and bring ideas to the table is key. In the design phase we will use the information gathered to bring efficiency, environmental responsibility and creativity to your project. 
Construction
In the construction phase, the team again expands to include building contractors, trade contractors and material suppliers. Our project manager will review submitted products and drawings, conduct team meetings, and manage questions from all involved. During this phase, we work with the owner to procure their construction (general contractor, construction management, or integrated building delivery), assist the project owner in acquiring approvals from regulatory agencies, manage bidding and negotiating processes, conduct and document preconstruction meetings, and make regular site visits.
Our team visits the site regularly in order to maintain quality control, as well as answer owner and contractor questions. We also assist building inspectors, fire marshals and other regulatory parties during these visits. During this phase our commitment is to delivering the quality project expected by the owner.
Bring Your Vision To Life
Together, we'll bring your vision to life to create a project you're proud of for decades to come.